WHO ARE WE
"Advisors, Strategists, Engineers, And Above All, Focused On People."
WHO ARE WE
"Advisors, Strategists, Engineers, And Above All, Focused On People."
Strong Leadership Team
Top Management
When Team Together Starts, Achievement Never Ends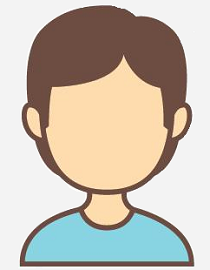 Experience

  Extensive experience in IDM / IAM like SailPoint, CyberArk, Okta, ForgeRock, Oracle IDM & IAM.

  Enterprise Application Development.

  Customer and Managed Services.

  Cloud technologies like AWS, Google Cloud and Azure.
Abilities :
Identity and Access Management, Web & Application Development, Business Development and Strategies.
Srikanth Parsi is a founder member of FEBA Technologies and a highly organized, business-oriented, cross-functional leader, working in IT Projects Implementation with 22 years of experience.
Successfully leading all phases of diverse IT projects with expertise in managing complex enterprise projects based on different technologies including Oracle IDM (9i, 11g R1, 11g R2), ForgeRock, SailPoint, WebCenter, ADF, Oracle Portal, Java, J2EE, and Vignette and various domains (Identity and Access Management, Web Technologies, Enterprise Solutions, Mobile Applications (Android, iOS and Hybrid) and Banking Solutions.
He strongly believes in out-of-the-box thinking, which has been at the core of various business solutions designed and developed to ensure a smooth transition of customer businesses to enable high-value digital platforms for all their business needs.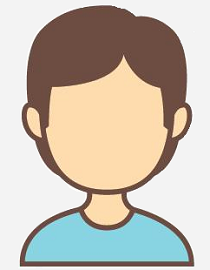 Experience

  Extensive experience in open source products like  Liferay, Sakai, WordPress, Magento, Drupal, Joomla etc.

  Micro Services architecture and product development.

  Open Source Product Implementation.

  AWS Cloud Architect Professional.
Abilities :
Web and Application Development.
Raju SVS is a founder member of FEBA Technologies and has extensive technical abilities in Application and Enterprise Portal Development.
He has been working in the IT industry for around 15 years with mission-critical systems across a wide range of industries, including financial services, telecommunications, universities, and healthcare.
He is passionate about the latest technologies and providing services to customers in modernizing enterprise applications and helping in reaching business goals.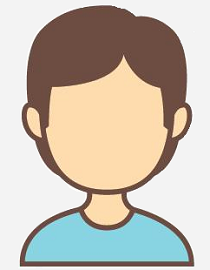 Chiru P
 Director – AWS Cloud Architect &  Development Manager
Experience

  Extensive experience in architecting, building, migrating, and finally operating different workloads using AWS Well-Architected Principles in AWS Cloud.

  Design, develop and generate data analytics using large-scale distributed systems.

  Big Data and Hadoop Development.
Abilities :
Architect Cloud Migration Strategies.
Chiru P has been in the IT field for over 20 years, most of which has been in technology leadership positions within large enterprises and global organizations.
While working in the retail, insurance, telecommunications, automotive, airlines, financial, and hospital services industries, he served as Technical Product Manager for leading MNC's around the globe. He has been in roles like Enterprise AWS Architect, Technical Director, Software Development Manager, IT Operations Manager, Agile Coach, and Innovation Development Manager.
He loves being an AWS technical person architecting customer applications and enjoys sharing his experiences with customers while helping them throughout the project till it is completed.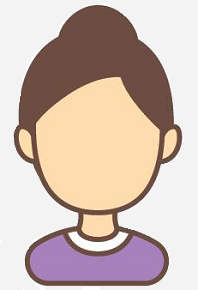 Kalyani Ponnapalli
 Director
Responsibilities

  Developing and implementing business plans to improve cost-efficiency.

  Maintaining positive and trust-based relations with business partners, shareholders, and authorities.

  Overseeing the company's business operations, financial performance, investments, and ventures.

  Supervising, guiding, and delegating executives in their duties.

  Ensuring company policies and legal guidelines are clearly communicated.

  Assessing, managing, and resolving problematic developments and situations.
Kalyani Ponnapalli is the founder & director of the FEBAZMART INFOTECH PRIVATE LIMITED. She has been working on developing and executing business strategies to achieve short and long-term goals.
She holds Masters Degree in Science and Chemistry from Andhra University and has skills in yoga, teaching, and mentoring with a lot of compassion.
She is also a member of the Heartfulness Institute.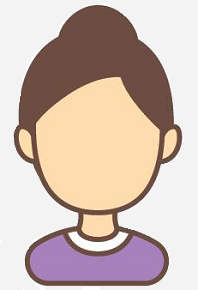 Responsibilities

  Developing customer relationships and business goals.

  Mentoring the teams to be motivated to achieve higher goals.

  Assessing, Managing the business needs, and guide the team to be aligned on Business goals.
Karuna Parsi is a director for FEBAZMART INFOTECH PRIVATE LIMITED.
She has been working on building the core capabilities of the organization ever since she is part of our team and she is a highly motivated person with self-organized principles and policies to drive herself towards organization goals.